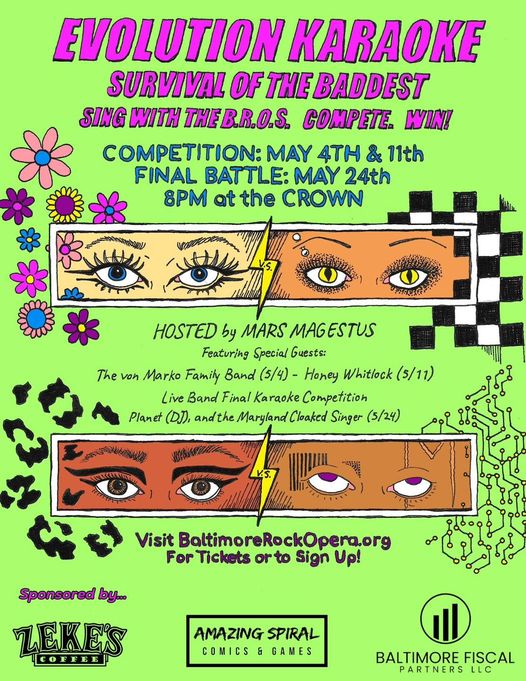 BROS presents: Evolution Karaoke FINALE! w/ Planet & The Maryland Cloaked Singer
24 May | $10
8:00 pm | THE PINK ROOM
w/ Dj Planet / The Maryland Cloaked Singer
The Baltimore Rock Opera Society is evolving! Join us for three nights of competitive karaoke throughout May. On the first two nights, participants will compete in a karaoke-off with a live band, which will culminate in a final showdown on night three to crown final winners. We'll also be giving out prizes to participants throughout the journey. All events will be held at the Pink Room in The Crown.
Wanna win? Then ya gotta have some style! Costumes, stunts, props, dancing, and spectacle are all strongly encouraged. Decide what evolution means to you, and come dressed to impress.
May 4, 2023: Round 1, THE PAST
May 11, 2023: Round 2, THE FUTURE
May 24, 2023: Six winners from the previous rounds compete with a live house band that will learn your track for the final!