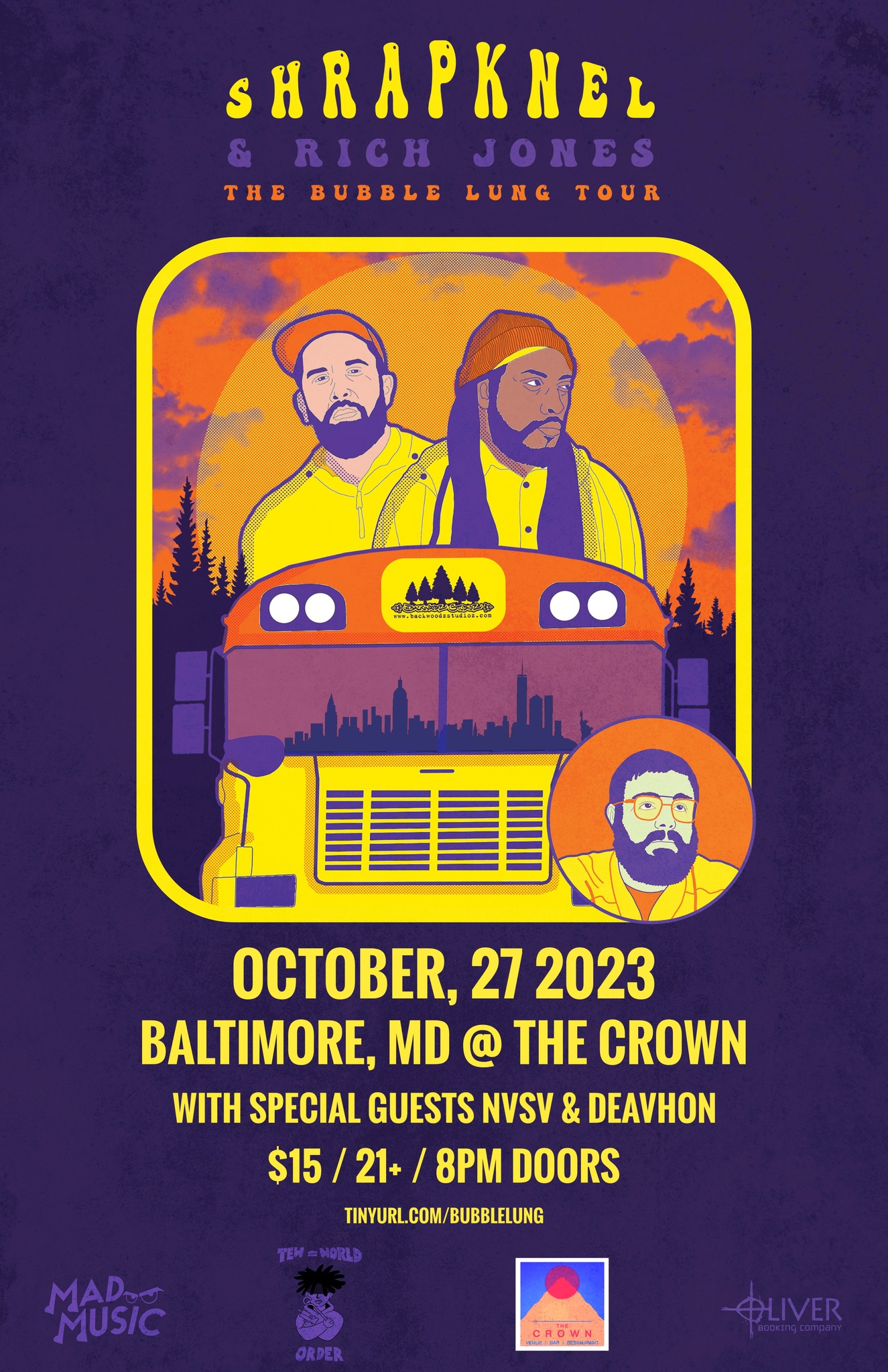 ShrapKnel & Rich Jones ft. NVSV & Deavhon
The Bubble Lung Tour:
ShrapKnel & Rich Jones ft. NVSV & Deavhon
The Baltimore stop of the Bubble Lung Tour will take place on Friday October 27th, 2023 at "The Crown Baltimore." ShrapKnel and Rich Jones will be accompanied by NVSV and DEAVHON on this stop.
Doors will open at 8PM, Performances will start at 9PM.
Tickets [$15] can be purchased in advance through this link, or At The Door. If purchased At The Door, CASH ONLY. [ATM on SITE].