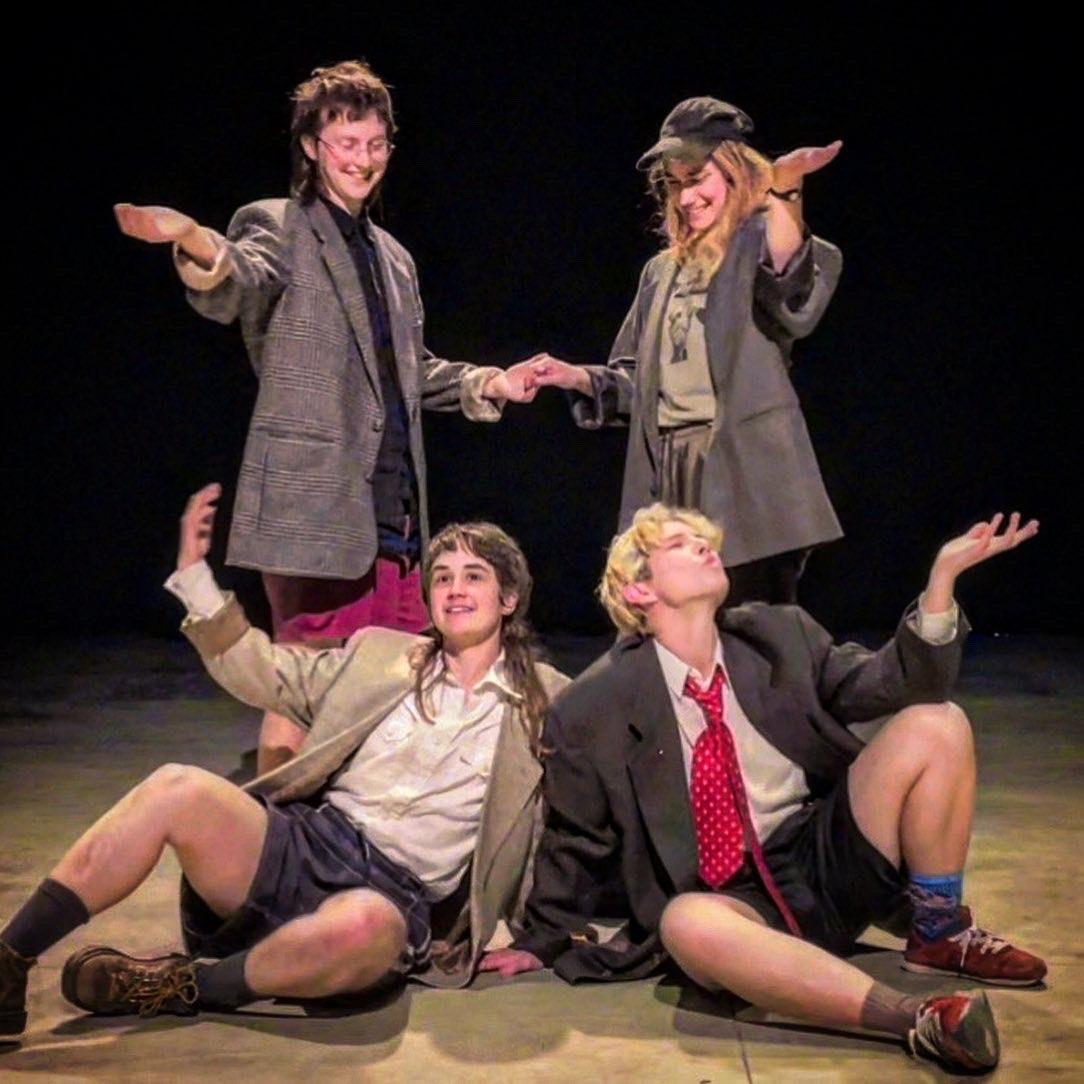 Machiniac [ it's a play! ] PLUS Dream Baby / Theresa Columbus / Jacob Zabawa
30 Apr | $20
8:00 pm | THE PINK ROOM
w/ Dream Baby / Theresa Columbus / Jacob Zabawa
Machiniac is a play on tour from PVD! An experimental theater play about Cybernetics and Awkwardly Unsuccessful Romance at the End of the World. With support from local performers Dream Baby, Theresa Columbus and Jacob Zabawa.
MACHINIAC
Stranded on a brick roof, an unlikely duo pass post-apocalyptic hours encountering memories that may or may not have happened or are not happening as they succumb to the temptations of biohazardous mechanical bionic unification. A play about cybernetics and awkwardly unsuccessful romance at the end of the world. The play runs about 1 hour 10 mins with no intermission. Content warning for self harm, psychosis, descriptions of body horror, and partial nudity.
DREAM BABY JAKE
Spellbinding performance, songbird turned witch. Dreambaby is the name of my solo cabaret act. My signature "witch cabaret" style combines ritual, poetry, and mystical meditations with piano and vocal performance. Birthed at the 2013 Transmodern Festival, this act has been featured all over Baltimore—in venues such as The Yellow Sign Theater, The Creative Alliance, The Holy Underground, The EMP Collective, Terault Contemporary, and more.