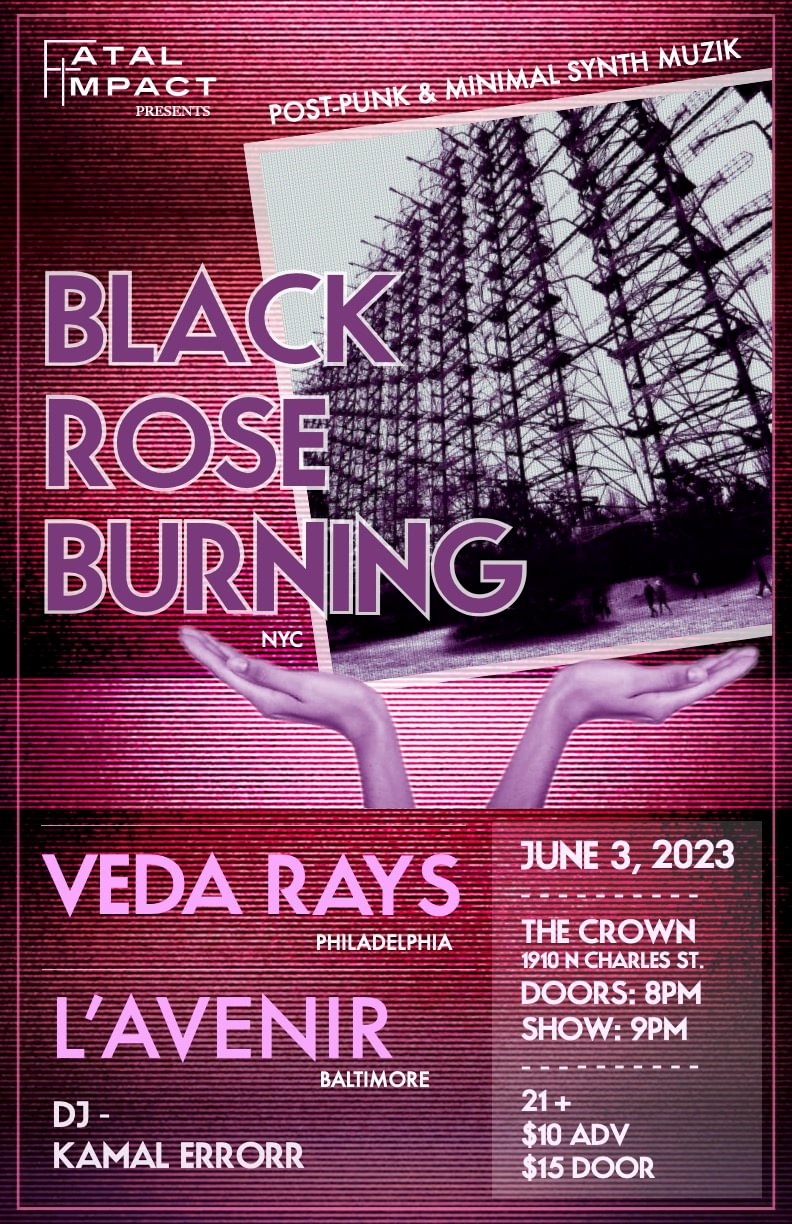 L'Avenir / Veda Rays / Black Rose Burning + More
03 Jun | $10 ADV $15 ATD
8:00 pm | THE BACK BAR
L'Avenir, Veda Rays (Philly), and Black Rose Burning (NYC), with DJ Kamal Error
A night of ethereal gothic fire awaits….
Black Rose Burning – post-rock with heavy post-punk, gothic, synthwave, and newgaze influences from NYC
Veda Rays – post-punk, alt/indie, dream rock from Philly
L'Avenir – cold synth, minimal synth from Baltimore
Kamal Error – DJ set
L'Avenir
L'Avenir is the cold synth project of veteran electronic musician and sound artist Jason Sloan. Known throughout the space and ambient music scenes for his contemplative electronic soundscape work for over two decades; Sloan founded L'Avenir in 2011 to explore his long time love of dark synth and minimal wave music created purely from analog and vintage equipment.