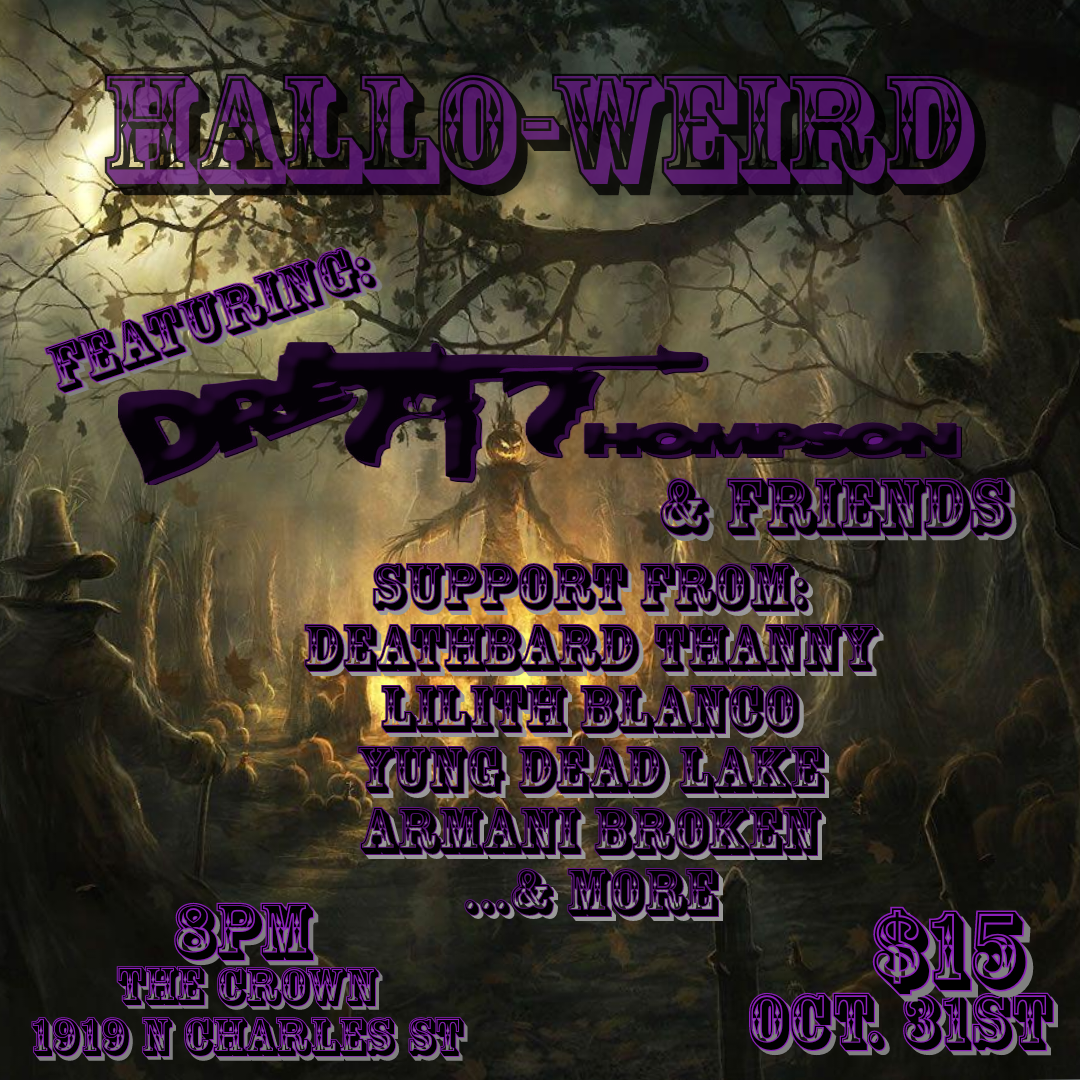 Hallo-weird w/ Dre Thompson & Friends [ a halloween hip hop party ]
31 Oct | $10 adv ~ $15 atd
8:00 pm |
Hallo-weird w/ Dre Thompson & Friends [ a halloween hip hop party ]
The spooky season is upon us and although last year's Hallo-weird was a week before this year's is ON Halloween…WHAT A TREAT!
With spooky season upon us, we at On Point Events felt what better time to highlight some of our FAVORITE overlooked alternative hip-hop acts. "
Hallo
–
weird
" is for the different ppl, the "weirdos" as they're more commonly referred to. Costumes are encouraged for all in attendance (it is Halloween after all!), but partying is obligatory. Get your tix now and come support homegrown hip-hop!
.
feat:
.
Dre Thompson + friends @r4tchetrockst4r
Deathbard Thanny @deathbardthanny
Lilith Blanco @lingling0410
Yung Dead Lake @yungdeadlake
Armani Broken @armanibroken
& more TBA! :-3