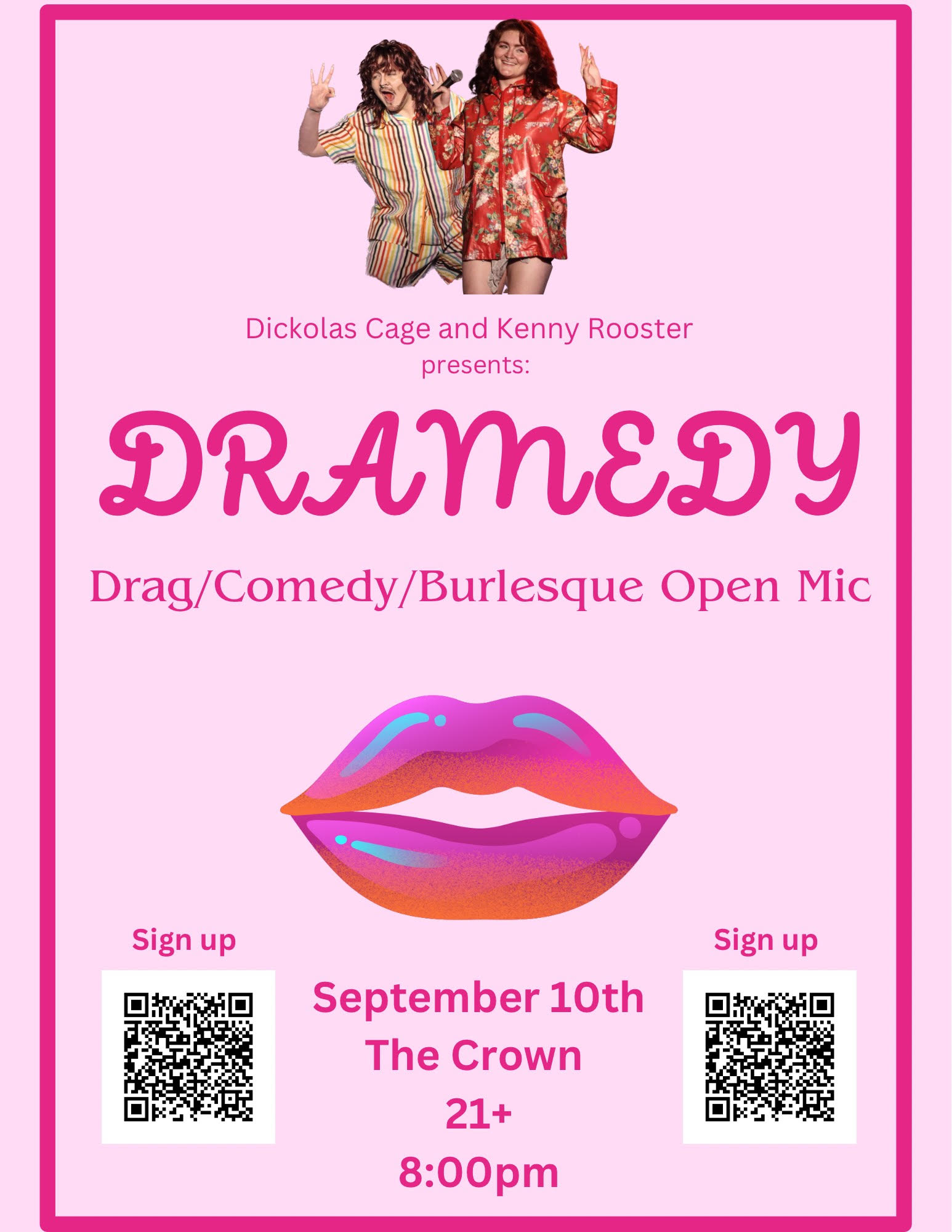 Dramedy : Drag + Comedy Open Mic
10 Sep | $
8:00 pm | Back Bar
Dramedy by Kenny Rooster & Dickolas Cage
A Brand New Drag + Comedy Open Mic for Baltimore!
DRAMEDY // Drag, Comedy + Burlesque Open Mic Night hosted by Kenny Rooster & Dickolas Cage | 8 PM
Hen House Impresario and Master of Ceremonies Kenny Rooster presents an open mic night for all fabulous creatures! Sign up for your chance to perform comedy, drag, burlesque, or something else in between ~ or drop in for a showcase celebrating the new, the strange and the beautiful of baltimore!
~
~ PLEASE REMEMBER TO BRING $cash dollars$ FOR PERFORMERS! ~
|| ALL ARE WELCOME ||
|| NO JERKS ||