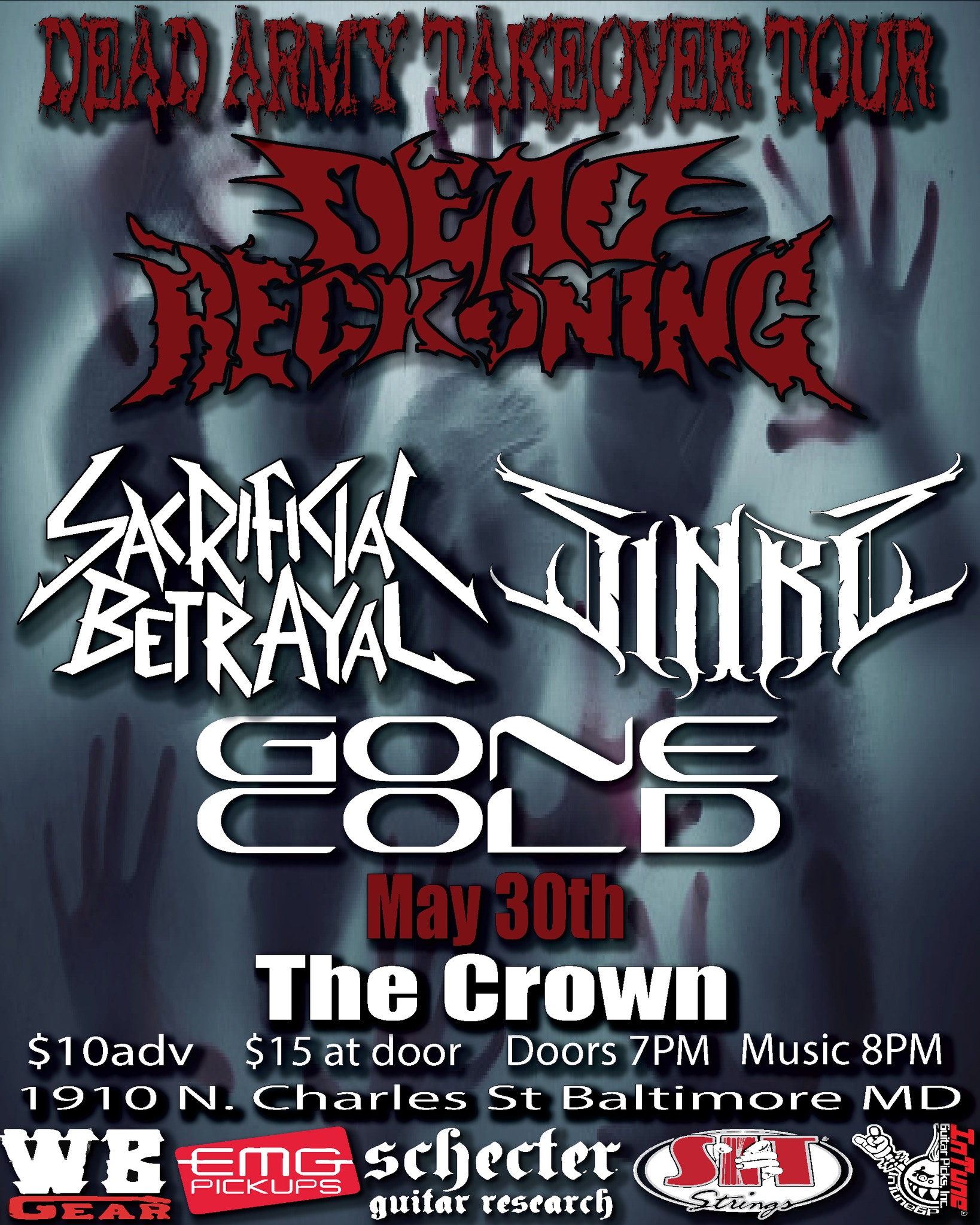 Dead Reckoning: Dead Army Takeover Tour
30 May | $10 ADV $15 ATD
| THE PINK ROOM
w/ Sacrificial Betrayal / SINRS & Gone Cold
Heavy music returns to the crown with Dead Reckoning!
Come throw down with the DEAD ARMY TAKEOVER TOUR going across the US!! DEAD RECKONING is ready to throw down with you! Joined by Sacrificial Betrayal, SINRS and Gone Cold!
Doors at 7
Show at 8
Adv tix $10
Day of $15
DEAD RECKONING
is a four piece American Metal band based out of Columbus, GA. Formed in late 2012 by guitarist, and at the time active duty soldier, Mike "K-OS" Spriggs, the band has forged itself over time from four vastly different people into one solid unit, never wavering in its mission to be the sledgehammer smashing through all the walls of fuckery.