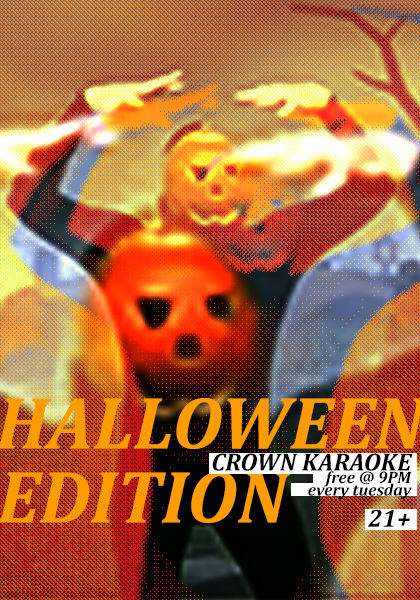 Crown Karaoke – HALLOWEEN EDITION !
31 Oct | FREE
9:00 pm | Back Bar
Karaoke At the Crown!
Our Tuesday Karaoke Party Takes on a special Halloween Flair for the holiday!
Come in costume and sing your heart out! I'll bring snacks!
Sing, Dance and Party the Night Away from 9 PM to 1:30 AM !
Hosted by The Crown Karaoke Crew
21+ ~ FREE ~ 9 PM