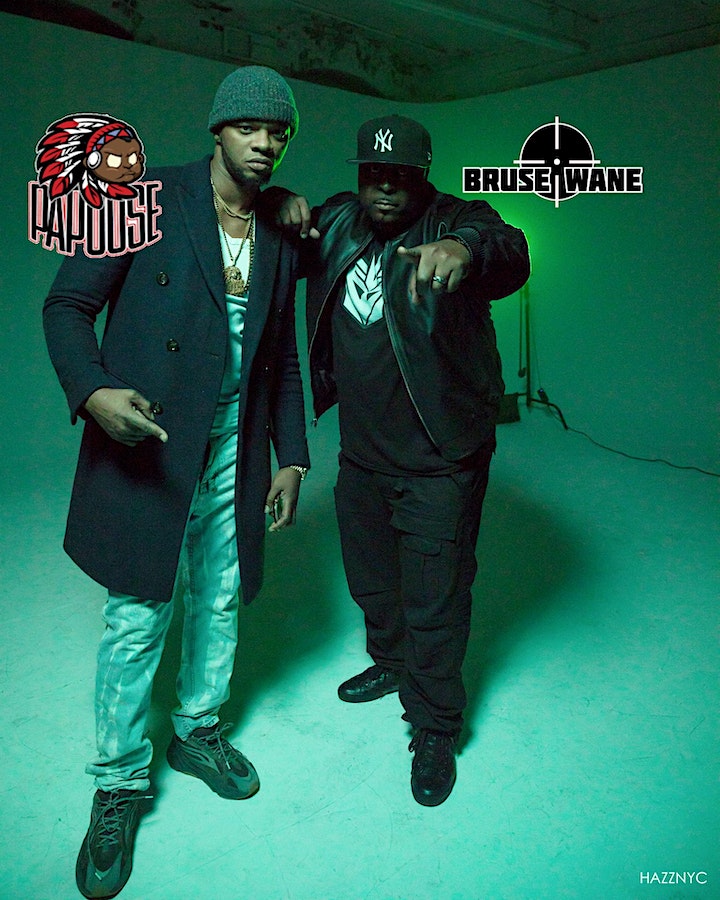 Bruse Wayne + Friends
08 Jul | $10 adv | $20 atd
8:00 pm | THE PINK ROOM
Bruse Wayne + Friends
WHAT – Maverick Presents: The Elevation Concert & Ladies Night. This is a not to be missed night of Sexy Ladies, Strong Drinks, Food & Live Music. If your into live music partying and Having fun this event is for you.
Headlined by PAPOOSE AFFILIATE New York-Hip Hop Legend BRUSE WANE:
THE HEADLINE PERFOMER: Bruse Wane is an affiliate of the Legendary Dj Kayslay, Papoose, Remy Ma & Sean Price. Bruse Wane and is Known for his hit bangers "Venom" "Killa Sounboy" "Beast Inside" Paradigm Shift" "Keep Em Coming" & More. Which have all been featured on BETJamz, MTV-U, SHADE 45 & VIDEO MUSIC Box.
Also performing some of the industries fastest rising stars. Don't miss this great night of Hip Hop & Partying If you love experiencing great live Hip Hop music & Partying [ THIS IS FOR YOU] This Show is Apart of The Elevation Tour , And The Celebration of 50 Years Of HIp Hop.
TICKETS $10.00 online $20.00 at the Door "Get Your Discounted tickets now and make sure your apart of the fun and action ! It Will Also Be [LADIES NIGHT]As Well So Fellahs Those Sexy ladies Will Be In The Building. Yup get your tickets now.
Sponsored BY CIROC , ALIZE & Hip Hop Heads World Wide Apparel ( If you like Hip Hop & Partying this event is for You !) Shop Hip Hop Head World Wide Apparel on AMAZON
MUSIC THAT NIGHT BY: YAZIR DA DeeJay, WHO IS THE TOUR DJ FOR R&B LEGEND LIL MO & BEANIE SIEGAL OF ROC-A-FELLA RECORDS AND STATE PROPERTY FAME.
Bruse Wayne
Bruse Wane established his name in Hip Hop by putting out classic Hip Hop bangers while working with and collaborating with hard hard hitting artist such as Remy Ma, Papoose, Dj Kay Slay, Sean Price, Styles-P Of The LOX, N.O.R.E Of Drink Champs, Keith Murray, EPMD , Big Puns Son Chris Rivers & More. Bruse Wane's HIT Song "venom" contains BROOKLYN HIP HOP LEGEND Sean Price's last ever recorded verse and the song has been dubbed a Hip Hop classic by HHDX & Rapradar.