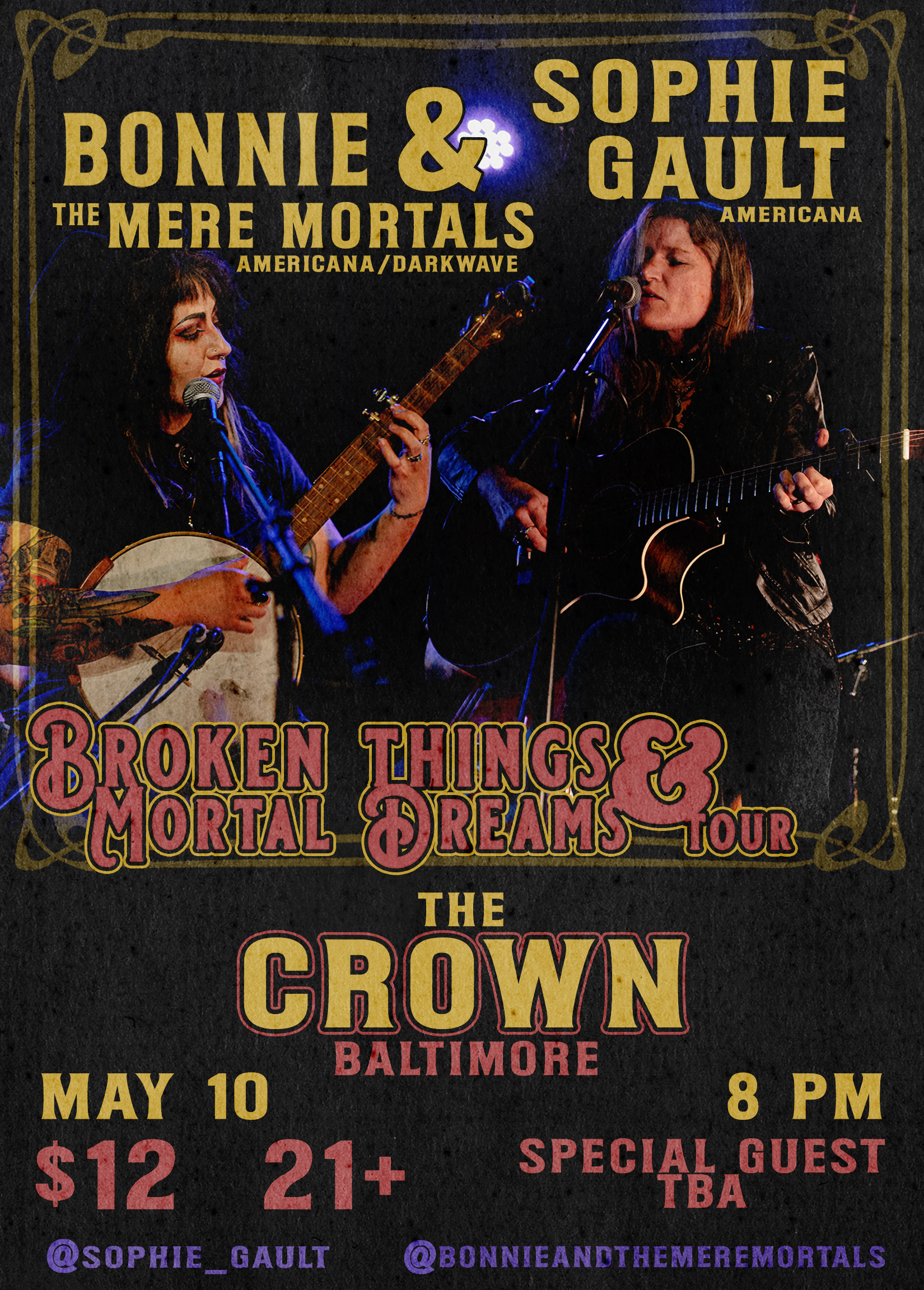 Bonnie and the Mere Mortals / Sophie Gault
10 May | $12
8:00 pm | THE BACK BAR
Bonnie and the Mere Mortals / Sophie Gault /


Brooks Long and the High and Wides
A night of gothic country & dark americana featuring Sophie Gault & Bonnie and the Mere Mortals.
BONNIE AND THE MERE MORTALS
Bonnie & the Mere Mortals are a Southern Gothic band that blend appalachian americana with darkwave and shoegaze currently based out of Pittsburgh, PA. Bonnie masterfully blends her love of synths and the gothic with her roots in classic country and a good ol' fashioned murder ballad, and sounds like the sonic child of the Cure with Dolly Parton… with a dash of Bowie thrown in just for fun.
SOPHIE GAULT
Sophie Gault of Petaluma records is a timeless Americana/Rock n Roll musician from Nashville, TN. An incredible straight-forward songwriter and talented guitarist, Sophie makes a listener lean in, drawing from giants like the Rolling Stones/Keith Richards, but also those who keep their ears to the ground like Lucinda Williams and John Prine.