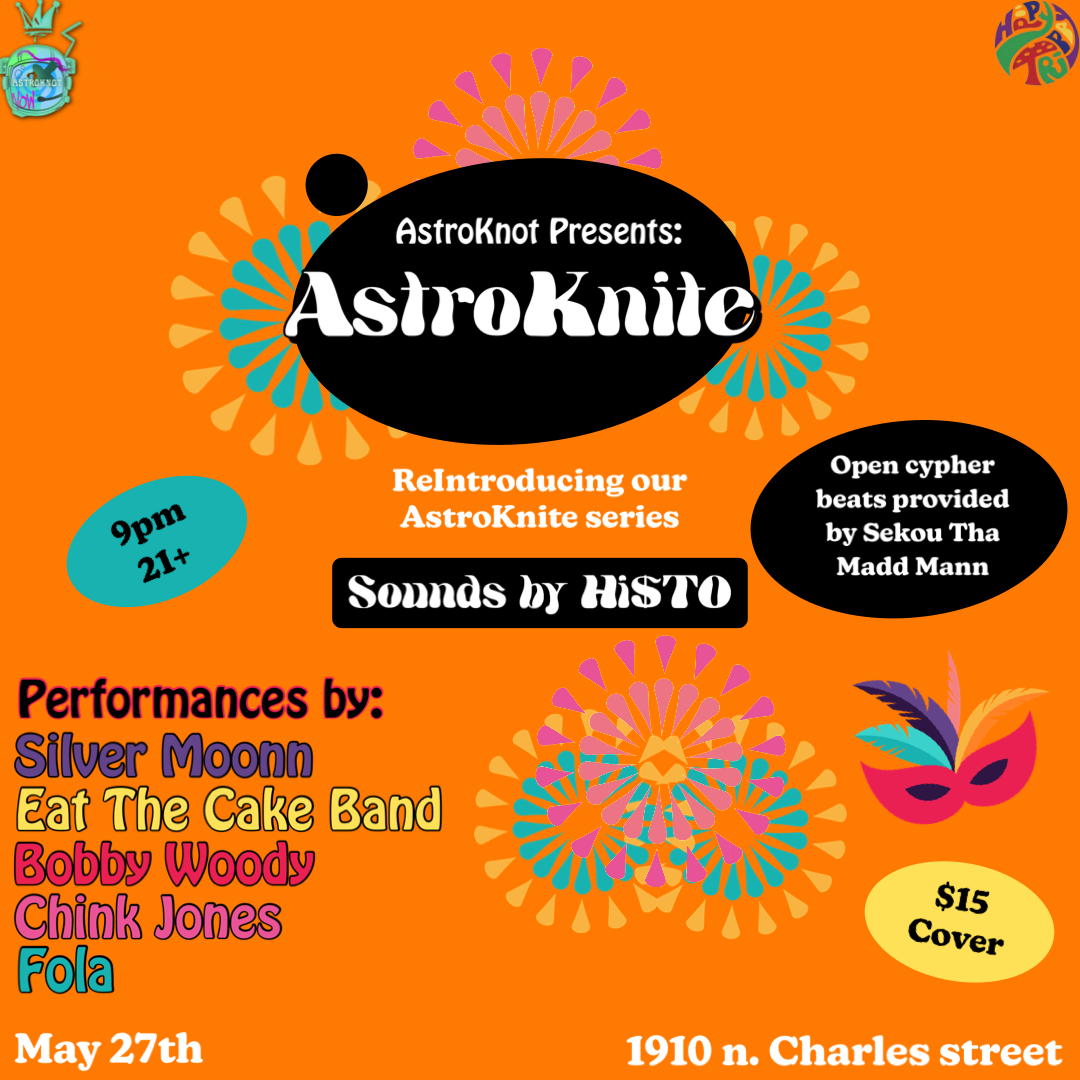 AstroKnite at The Crown w/ Astroknot Collective
27 May | $15
9:00 pm | THE BACK BAR
AstroKnites at the Crown w/ Hi$to / Sekou tha Maddmann /Silver Moon / Bobby Woody / Eat the Cake band / Fola / Chnk Jones / Neru + More!
The Astroknotz return to the Crown for their monthly showcase of all things culture. Cultivating. Elevating & Reciprocating the Baltimore underground in music, arts & culture- for hip hop, rab, R&B, soul and much more.
Line Up:
@AstroKnotCollective is re-introducing their AstroKnite series here at The Crown Saturday 5/27! Pull up to 1910 n. Charles street at 9pm – $15 Cover with performances from
@silver._moonn
@hibobbywoody
@eatthecakeband
@itsf0la
@chnk_jones & more!
Curated by
@neruthee4thfugee
Special open cypher to close the event with beats provided by
@sekou_tha_maddmann
Our host will be announced shortly so stayed tuned and grab your tickets for a great night of music, vibes, performances and vendors!