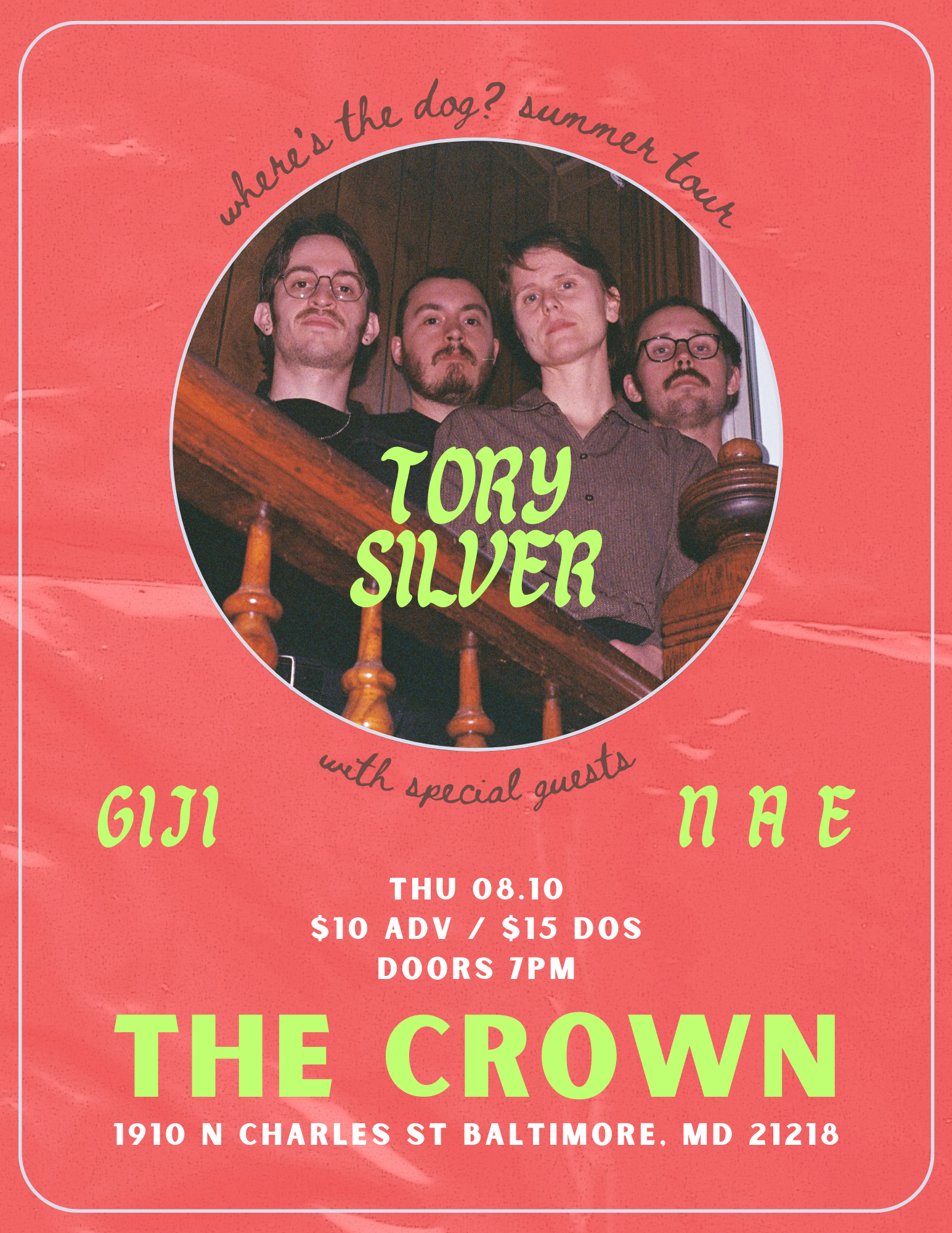 Tory Silver / NAE / Giji
10 Aug | $15
7:00 pm | THE BACK BAR
Tory Silver / NAE / Giji | 7PM | $10 adv – $15 at the door
Tory Silver
Instagram | Facebook | Bandcamp
Tory Silver (she/they) is a queer songwriter and indie-rock musician based in Pittsburgh, PA. On their sophomore LP Slowly (2022), Tory channels the emotional highs and lows of navigating life's quiet consistencies, combining gritty sound, intricate chord progressions, and arresting lyrics to capture the small joys and inevitable uncertainties of residing in a body. An earnest live performer, Tory and her band have toured across the Northeast and Midwest and opened for indie phenoms Bartees Strange, Katy Kirby, Remember Sports, Ezra Furman, and Summer Salt. She is currently working on her next project.
Giji
Instagram | Bandcamp
Giji is a four-piece band from Baltimore, Maryland. After releasing their live album 'Giji Live' in 2021, their first full length album 'Pseudo' was released in March of 2022, followed by they're EP 'Indoor Summer' released in August of 2022.
N A E
Instagram | Spotify
From the city of Baltimore, also known as Charm City, comes a new "charming" sensation; N A E. This 24-year-old singer, songwriter, and producer. The RnB songster turned to seriously writing music during her middle school years and went on to produce music in high school. The music this artist brings into the mix is Alternative and Indie RnB, N A E wants to be able to produce music for the moments of magic in peoples' lives. Having her music brings out feelings of something familiar while tugging on something that feels new.